Aluminum Cold Rolled Sheet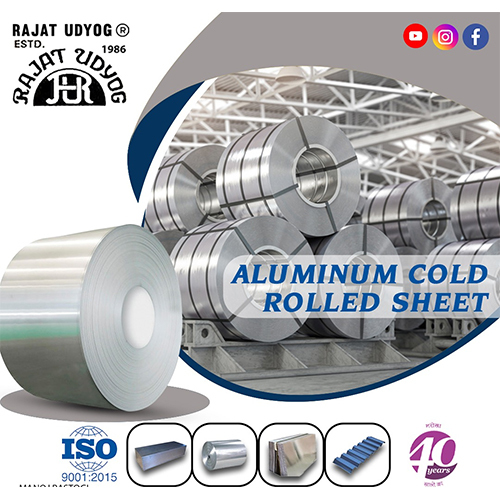 Aluminum Cold Rolled Sheet
Product Description
Aluminium Cold Rolled Sheet provided by our company, is used in home appliances and cookware. This sheet is used to manufacture cans and packages. This rolled sheet is widely used in transportation which is used for manufacturing panels for automobile bodies and tractor trailers. This sheet is very much appreciated by our customers, in the market. Aluminium Cold Rolled Sheet is commonly used for parts requiring cold forming, such as crimping, swaging or bending. This sheet is available in different sizes, coloured and other specifications too. This sheet is very cost effective and can be easily availed at cheaper prices, by our eminent customers.
Advantages
Offered cold rolled metal sheets have exceptional yield strength and surface hardness as their processing method is executed under low temperature condition.
Good surface toughness and flawless surface finish
Specific dimensional tolerance level
Excellent machining characteristics of these sheets enable workers to attain desired shape and bending features of metal sheets.